In the sweltering heat of summer or the icy grasp of winter, nothing is more crucial to your comfort than a reliable heating and AC unit. Here in Folsom, California, the seasonal changes can be quite dramatic, and ensuring your HVAC system is at peak performance is essential.
That's why, when it comes to HVAC services in Folsom, CA, our Good Guys Heating and Cooling team takes pride in delivering only the best. If you're looking for top-notch heating and air conditioning services, be sure to give us a call!
Unmatched HVAC Solutions in Folsom, CA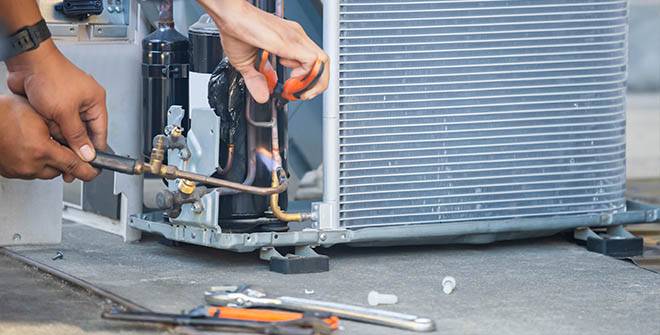 When choosing an HVAC service provider in Folsom, CA, you're not just selecting a Folsom HVAC company; you're entrusting your home's comfort and safety to professionals. Selecting a team that understands the intricate world of HVAC and values quality, trust, and customer satisfaction is vital.
Here's why we stand out as the best choice for heating and air conditioning services in Folsom:
Experience & Expertise
We've diligently served the Folsom community for years, handling everything from minor hiccups, to major installations. This extensive experience ensures we understand Folsom's unique climatic challenges and how best to address them.
We have over 50 years of combined experience in the HVAC industry, and our technicians undergo regular training to stay up-to-date with the latest advancements in technology and techniques. With us, you can trust that your heating or air conditioner system is in capable hands.
Commitment to Quality
Our reputation is built on the foundation of unwavering quality. But our focus isn't just on delivering a service; we believe in offering lasting solutions. Every tool we use and every component we install is chosen for its durability and efficiency, ensuring you receive the very best.
You can count on us to provide top-of-the-line HVAC equipment and materials that are built to withstand Folsom's demanding climate. We take pride in our workmanship and go above and beyond to ensure your satisfaction.
Round-the-Clock Service
We're well aware that heating/air conditioning problems can arise when least expected. That's why we've made ourselves available 24/7. Our commitment means that we're just a call away whether it's a chilly winter night or a blistering summer afternoon.
Regardless of the time or day, our dedicated technicians are ready to respond promptly and efficiently. We understand the urgency of heating and cooling system issues and strive to provide timely solutions to keep your home or business comfortable all year round.
Personalized Solutions
We recognize that every space, whether it's a home or business, has its unique requirements. That's why we take the time to understand your specific needs, offering solutions tailored just for you. It's our way of ensuring you get the most efficient and effective HVAC unit.
Not only that, but we also offer personalized maintenance plans to keep HVAC systems running smoothly year after year. Our Folsom HVAC contractors will work closely with you to develop a maintenance schedule that fits your needs and budget!
Energy Efficiency
In today's age of environmental consciousness, it's not enough to just provide an HVAC solution. Our installations prioritize eco-friendliness, ensuring that while you remain comfortable, the planet does too.
Plus, our energy-efficient choices can often translate to savings on your utility bills. We utilize the latest technology and best practices to minimize energy waste, helping you reduce your carbon footprint while saving money.
Transparent Pricing
Building trust means operating with transparency. We ensure you're fully informed about all costs involved, eliminating any unwelcome surprises. Our integrity is as fundamental to us as the HVAC services we offer.
We also offer financing options to make your HVAC installation or air conditioning repair more manageable for your budget. You can choose from a range of flexible payment plans that suit your financial needs.
Skilled Professionals
At the heart of our operations is a team of certified HVAC experts. Regular training sessions keep them abreast of the latest technologies and techniques, ensuring you always receive current and top-of-the-line service.
In Folsom, CA, where the seasons bring their own set of challenges, you deserve the very best in HVAC solutions. We're proud to be that choice for countless residents, continually upholding our promise of excellence, trust, and unmatched service.
We Offer the Following HVAC Solutions in Folsom, CA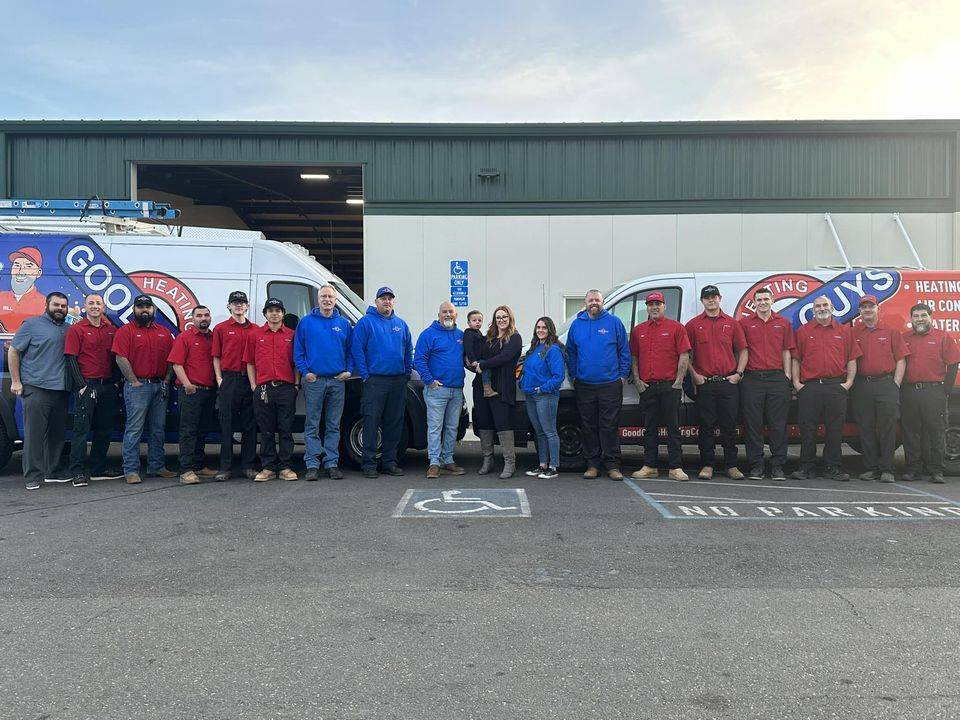 In Folsom, CA, the heating and air conditioning needs of residents span a broad spectrum due to the region's distinct seasonal shifts. Addressing these needs requires an all-encompassing approach offering more than just superficial fixes.
Here's a closer look at our comprehensive range of HVAC solutions:
Whether you're building a new property or seeking to replace an outdated system, our team is prepared. Our installation begins with an in-depth analysis of your property's size, design, and specific heating or cooling requirements. Using this data, we recommend systems that fit your space and provide optimal efficiency.
A smoothly functioning HVAC system isn't just about comfort; it's about ensuring longevity and efficiency. Our maintenance programs delve deeper than routine check-ups. We systematically review each component, from ductwork to thermostats, ensuring that every part functions at peak performance.
Even with the best systems, occasional issues can arise. We don't just treat the symptoms; we seek out the root cause. This comprehensive HVAC repair approach ensures that it stays resolved once an issue is addressed. Our trained technicians ensure that most problems can be fixed immediately, minimizing any disruption to your comfort.
Indoor Air Quality Solutions
Whether you use a gas furnace or an air conditioner, air quality in your living or working space is crucial. With us on your side, you can breathe easy knowing that we offer a range of indoor air quality solutions.
By choosing our comprehensive services, you're not just getting a service provider; you're partnering with a team that's genuinely invested in your comfort, health, and well-being.
Schedule an Appointment With Us Today!
When it comes to HVAC Folsom, CA solutions, Good Guys Heating and Cooling aims for excellence. Your comfort is our business, so we will ensure that you can enjoy a cozy home or workspace, regardless of the season.
Call us today! We are one of the most trusted HVAC companies in the area!