Tired of sky-high heating bills and inconsistent temperatures at home? Discover whether upgrading to a high-efficiency furnace is the cost-saving solution you've been searching for. We break down the pros and cons to help you make an informed decision. At Good Guys Heating and Cooling, your comfort is our priority.
High-Efficiency Furnaces: Pros
Energy Savings: A Real Game-Changer
Switching to a high-efficiency gas furnace could be one of the best decisions you make for your home, especially in regions like Shingle Springs, CA, or the colder climates of Placerville and Pollock Pines. These units operate with an annual fuel utilization efficiency (AFUE) of 90-98%, meaning nearly all the fuel gets converted into heat for your home.
Consistent Comfort Across Your Home
Advanced heat exchangers in high-efficiency gas furnaces ensure more consistent heating throughout your living spaces. The sealed combustion process also contributes to this, minimizing air leakage and ensuring a safer operation. Say goodbye to annoying hot and cold spots that older systems may cause.
Lower Carbon Footprint: A Greener Choice
Thanks to a second heat exchanger, these high-efficiency furnaces not only have a reduced carbon footprint, but they also consume less natural gas. Emitting fewer greenhouse gases compared to traditional counterparts, they become an environmentally friendly option. If you live in eco-conscious communities like El Dorado County or Folsom, this is a significant perk.
Financial Incentives: The Cherry on Top
Lastly, the initial investment in a high-efficiency gas furnace often qualifies for state or federal tax credits. These incentives can ease the financial burden and speed up your return on investment, making the upgrade even more appealing.
So, whether you're nestled in the cozy neighborhoods of Yuba City or the scenic routes of Diamond Springs, a high-efficiency furnace offers benefits that are hard to ignore. From cutting costs to contributing to a greener planet, these systems are designed to make life better.
The Downsides of High-Efficiency Furnaces
Investing in a high-efficiency furnace isn't a one-size-fits-all solution. While they offer undeniable benefits, there are also some caveats you should be aware of. Here's a closer look at the potential drawbacks.
Initial Cost
The upfront cost of a high-efficiency furnace can be substantially higher than that of a traditional furnace. While you can recoup some of these costs over time through lower energy bills, the initial price tag may be a sticking point for some homeowners.
Installation Complexity
A high-efficiency gas furnace, especially a condensing furnace, often requires specialized venting due to its lower heat output and higher condensation levels. This can make the installation process more complicated, especially if your home doesn't already have the necessary infrastructure.
Limited Savings in Mild Climates
If you live in an area with milder winters, the cost savings on your energy bills may not be as significant. In such climates, the high efficiency of these furnaces doesn't translate to the same level of cost-effectiveness.
By understanding these drawbacks, you can make a more informed decision about whether a high-efficiency furnace is the right investment for your home.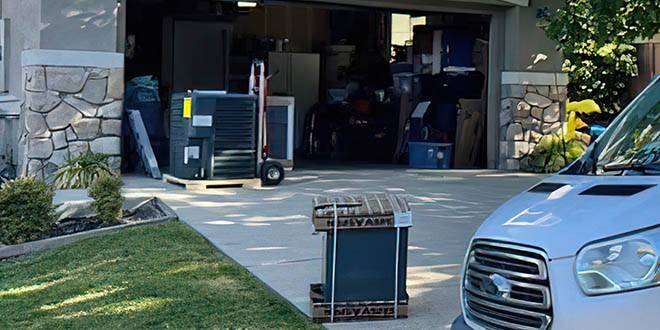 Our Furnace Replacement Services: Tailored to Your Needs
Choosing to replace your furnace is a significant decision, one that affects not just your comfort but also your wallet. That's why our furnace replacement services are meticulously designed to cater to your individual needs, ensuring a seamless and satisfying experience from start to finish.
Customized Solutions for Your Home
Your home is unique, and so should your furnace. Our experts conduct a comprehensive evaluation of your home's heating requirements and indoor air quality, considering factors like size, layout, and insulation. This allows us to recommend a furnace that perfectly suits your home's needs, optimizing performance and efficiency.
Industry-Leading Brands You Can Trust
We are partnered with some of the most reputable manufacturers in the HVAC industry. Brands like Goodman, Daikin, and Trane are just a few of the high-quality options we offer, ensuring that you're investing in a furnace built to last.
Transparent, Upfront Pricing
There are no hidden fees or after-the-fact costs—just transparent, honest pricing. After evaluating your home and your needs, we provide a detailed estimate that outlines all expected costs, allowing you to budget accordingly without any surprises.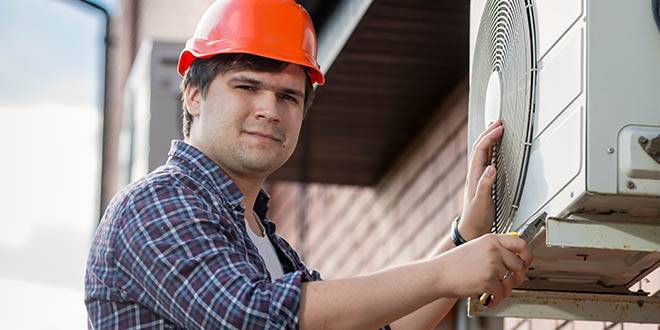 Quick and Hassle-Free Installation
We understand the importance of time when it comes to replacing your furnace. Our trained technicians are skilled at installing new systems quickly yet meticulously, ensuring a smooth transition without any hiccups. Most installations are completed in just one day, minimizing any disruption to your daily life.
Quality Assurance and Warranties
We stand by our work, and so do our partners. Our furnace replacement services come with a 100% satisfaction guarantee, as well as robust warranties on both parts and labor. This includes the heat exchanger, a key component in ensuring your furnace's high efficiency. We are committed to your comfort and peace of mind long after the installation is complete.
Flexible Financing Options
Budget constraints should never come in the way of your comfort or safety. That's why we offer a range of financing options to make your investment more manageable. With flexible terms and competitive interest rates, we've got a plan that suits your financial situation.
Choosing the right furnace is crucial, as is choosing the right service provider. With our comprehensive, customer-focused furnace replacement services, you're not just buying a product; you're investing in long-lasting comfort and peace of mind.
Ready for a Comfort Upgrade?
Choosing Good Guys Heating and Cooling means choosing comfort, quality, and peace of mind. Let us elevate your home experience with high-efficiency furnace solutions tailored just for you. Our expert technicians are ready to guide you every step of the way.
Schedule your free consultation today and embrace a warmer, more energy-efficient home tomorrow. Act now to seize our limited-time special offers!