At Good Guys Heating and Cooling, we take immense pride in providing top-notch heating and air solutions in Placerville. With a commitment to quality, affordability, and customer satisfaction, we have become a trusted name in the HVAC industry.
Over the years, we have built a strong reputation for delivering reliable and efficient heating and air services to residential and commercial clients alike. Our experienced technicians are dedicated to ensuring that your entire system operates at its optimal level, keeping you comfortable all year round.
Our Expertise in HVAC Services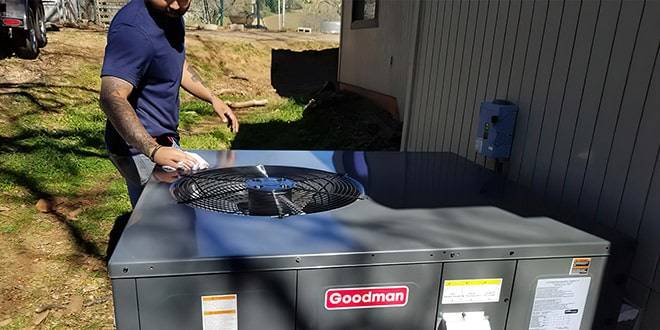 When it comes to heating and air, we've got you covered! Our team of skilled technicians possesses a wealth of experience in HVAC installations, repairs, and maintenance. From furnace upgrades to mini split air conditioner troubleshooting, we know the ins and outs of ensuring indoor comfort all year round.
Personalized Solutions for Your Home
At Good Guys Heating and Cooling, we understand that each home is unique, and so are its heating and cooling requirements. That's why our HVAC contractors take a personalized approach to meet your specific needs.
Our experts analyze your space, lifestyle, and budget to recommend the most efficient and cost-effective solutions tailored to you. We believe in providing customized heating and air solutions that not only meet your comfort needs, but also help you save on energy costs.
Quality Products and Exceptional Service
When it comes to HVAC systems, we believe in using only the highest quality products that are built to last. We partner with leading manufacturers in the industry to ensure that our customers receive reliable and efficient equipment.
In addition to our top-notch products, we also pride ourselves on delivering exceptional service. Our team of technicians is prompt, professional, and highly skilled. We strive to provide a hassle-free experience from start to finish, ensuring that your heating and air needs are taken care of effectively and efficiently.
Energy-Efficient Heating Solutions
With a rising focus on environmental conservation and energy efficiency, we are proud to offer cutting-edge heating solutions in Placerville. Our energy-efficient HVAC systems not only help you save on utility bills, but also contribute to a greener planet.
We offer the following heating solutions:
Heating Repair

Heating Installation

Heating Maintenance
Let us help you reduce your carbon footprint while keeping your home warm and cozy. Give us a call today to learn more about our energy-efficient heating system solutions in Placerville.
Reliable Air Conditioning Services
When the scorching Placerville summer arrives, you can rely on us for efficient air conditioning services. We understand the importance of staying cool during those hot summer months, which is why we offer a range of air conditioning services tailored to your specific requirements.
Here are the AC system services we offer:
Air Conditioning Installation

Air Conditioning Maintenance
Whether you need a new HVAC system installed or your existing HVAC unit is blowing warm air, our technicians have the knowledge and expertise to do the job right. We work with top-of-the-line equipment and employ the latest techniques to ensure that your air conditioning system operates at its optimal efficiency.
Emergency Repairs and 24/7 Support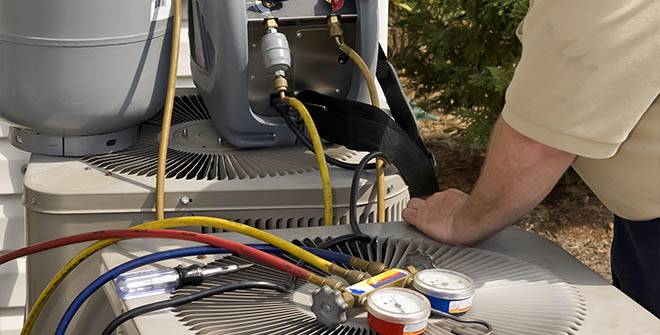 HVAC repair emergencies can strike when least expected, leaving you in discomfort. Our dedicated team is available round the clock to promptly address any heating or cooling emergencies.
We understand that unexpected issues can arise anytime, and we want to ensure that you have the comfort and peace of mind you deserve. Rest assured; you can count on us to restore comfort to your home swiftly and efficiently.
Affordable Pricing and Flexible Financing
We understand that HVAC services can sometimes pose a financial strain. That's why we offer competitive pricing without compromising on quality. Additionally, we provide flexible financing options to make your heating and air projects more manageable within your budget.
We are partnered with GoodLeap Financing. GoodLeap Pros is a powerful tool that drives the payment application process from beginning to end, all from the convenience of a mobile device. Instantly compare rates, submit documents, and get approved in seconds.
Unleashing the Power of Professional HVAC Services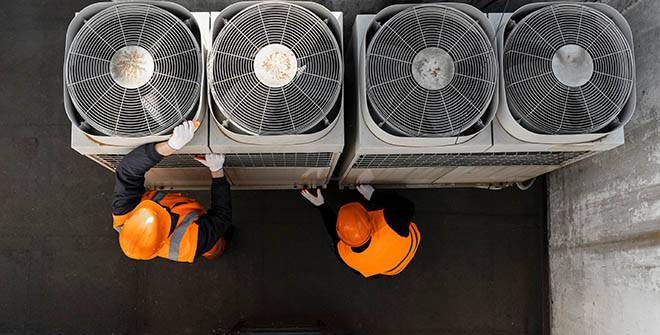 As the proud owners of the leading HVAC contractor in Placerville, we believe in going above and beyond to deliver exceptional benefits that transform how you experience heating and air in your home.
When you choose our professional HVAC services, you're tapping into a wealth of knowledge and expertise. We are a locally owned and operated business with over 50 years of combined experience in HVAC.
With our team by your side, rest assured that your heating and air systems are in the hands of seasoned professionals.
Comprehensive Services Under One Roof
We are your one-stop-shop for all things HVAC. From new HVAC installations to repairs, maintenance, and even emergency services, our comprehensive offerings cover every aspect of your heating and air needs.
No matter the season or the scope of your requirements, you can rely on us to handle it all with the utmost professionalism.
Customer-Centric Experience:
As a customer-centric HVAC company, your satisfaction is our priority. Our friendly and courteous staff is always ready to address your questions and concerns.
We value open communication, and you can trust us to listen attentively to your needs, ensuring we deliver the desired results.
Longevity of Your HVAC Systems
Your heating and cooling systems are a significant investment. We believe in maximizing the lifespan of your equipment through regular maintenance and high-quality repairs.
With our meticulous attention to detail, you can enjoy reliable performance from your HVAC systems for years.
Timely and Proactive Repairs
HVAC issues can be frustrating and disruptive. Our team is committed to providing prompt, efficient repairs to minimize downtime and discomfort.
Even better, we adopt a proactive approach to identify potential problems in a timely manner, ensuring you avoid costly breakdowns in the future.
Call Us Today! We Are Proudly Serving the Placerville Community!
As a locally owned and operated company, we feel deeply connected to the Placerville community. We have been honored to serve our neighbors and contribute to their comfort and well-being.
Our commitment to Placerville goes beyond providing heating and air services; we strive to be a positive force in the community we love. Call us today! We are one of the most trusted HVAC companies in Shingle Springs, Diamond Springs, and Placerville, CA!